Our available accommodations are divided between two areas on the property: Spruce Lodge & Rustic Camp.
Rates & amenities vary between each. For more information and availability contact our camp office at 406-844-2114 or Email Us
LODGING AT GLACIER CAMP
Our available accommodations are divided between two areas on the property: Spruce Lodge & Rustic Camp.
Rates & amenities vary between each. For more information and availability contact our camp office at 406-844-2114 or Email Us
SPRUCE LODGE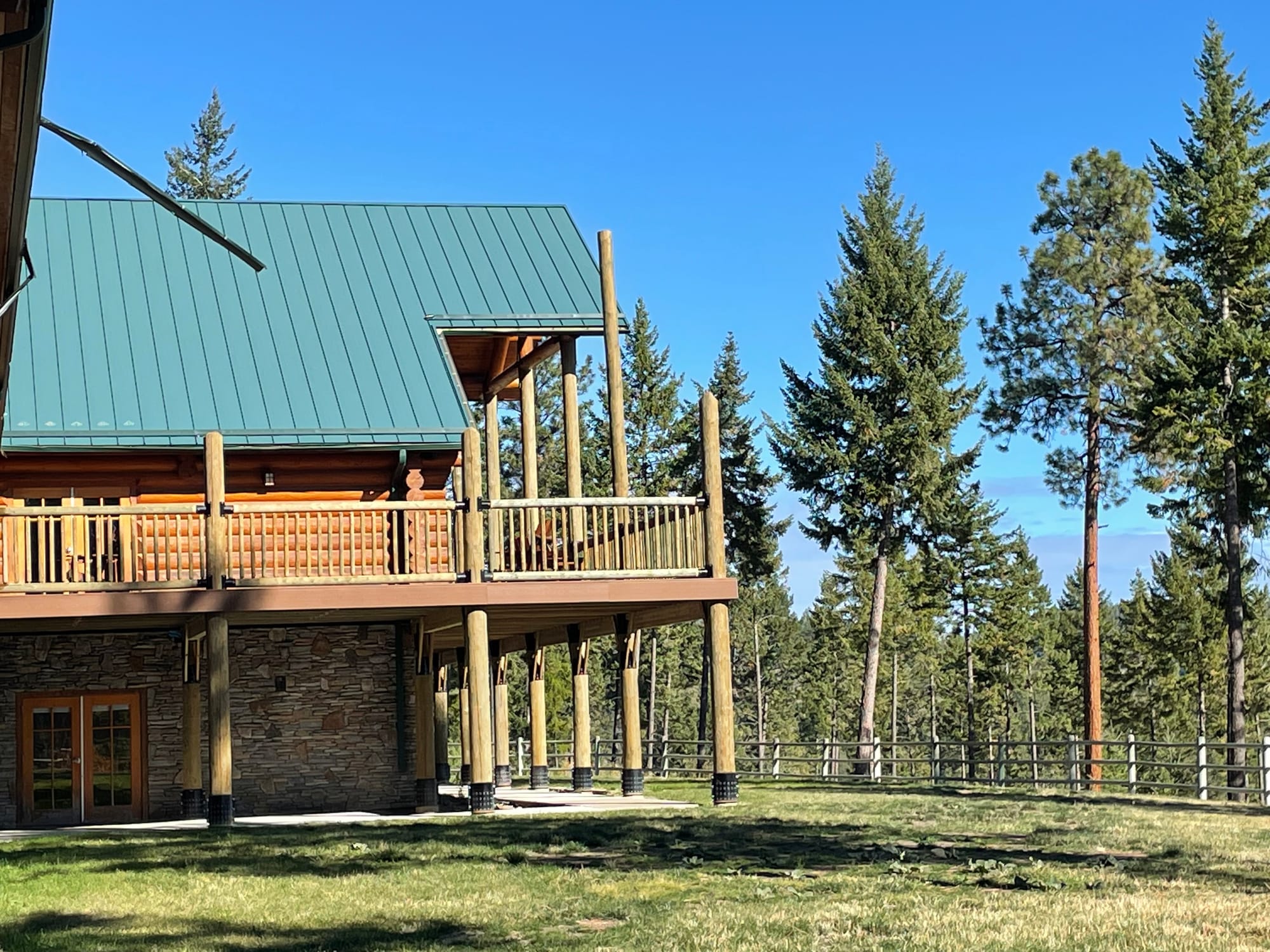 Spruce Lodge is a top notch log cabin-style facility built in 2004 — ideal for group retreats, family gatherings and celebrations. Facilities within the lodge include:
13 lodging rooms, each of which has a private full bath and contains 2 extra long twin beds, 1 bunk bed and a futon. This allows up to 4 people per room.
2 conference rooms which can seat 150, 80 people respectively. The lodge also has a library, game room and fireside room.
Over 10,000 sq. feet of wraparound deck space for outside dining or leisure opportunities.
Dining room with seating for up to 100 people with expansion options for up to 150.
WiFi is available throughout the lodge.
At quad occupancy per room, Spruce Lodge can house 60 total people overnight. Contact us for pricing and availability.
You can also see the overall floor-plan here spruce_lodge_layout.jpg and see the private room layout here. lodge_room_with_description.jpg
Room Rates - October to March $160.00 per room per night (seven room minimum required)
- April to September $190.00 per room per night (seven room minimum required)
Meeting Room Rate:
Genesis Center Conference Room $85.00 per day (comped with seven rooms rented)
Conference Room B $70.00 per day (comped with ten rooms rented)
Call for "Stand Alone Meeting Room Rates"
Check-in: 3pm
Check-out: 11am (bedrooms)
Check-out: 1pm (facility)
Weddings Differ, please see CELEBRATIONS/WEDDINGS for more details.
Meal Rates Listed Below
All Spruce Lodge rooms are equipped with a full bathroom, two twin or one queen bed, and bunk beds. Two ADA handicapped accessible rooms are available, please advise us of your need when booking your reservation.
SPRUCE LODGE PHOTO GALLERY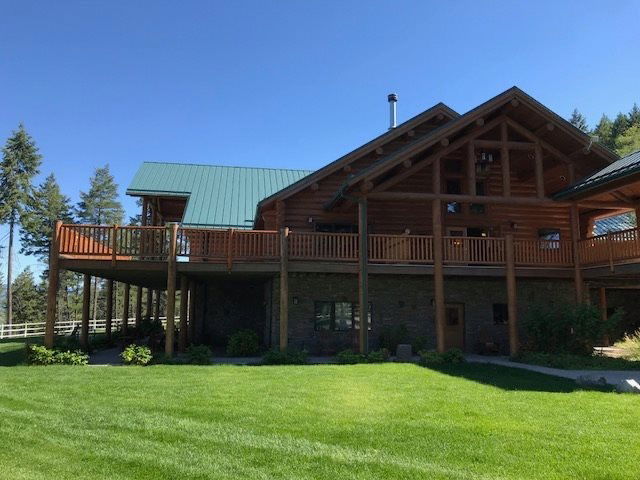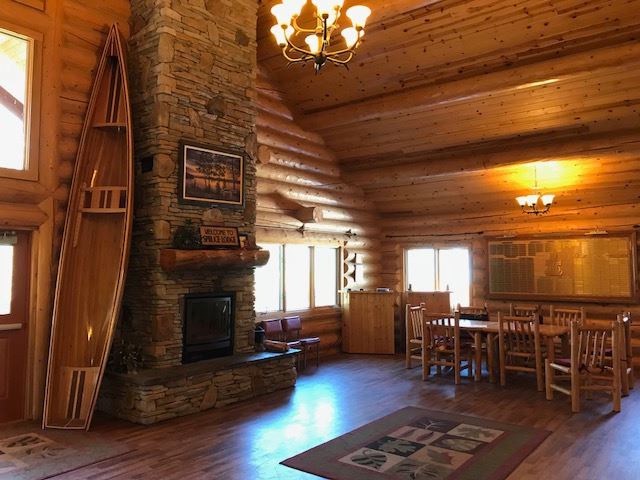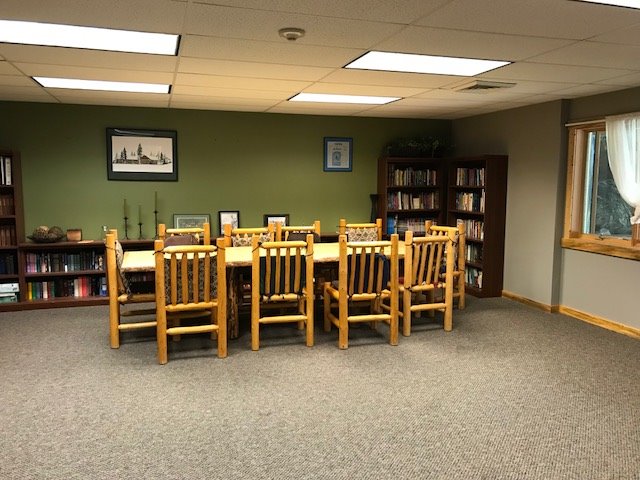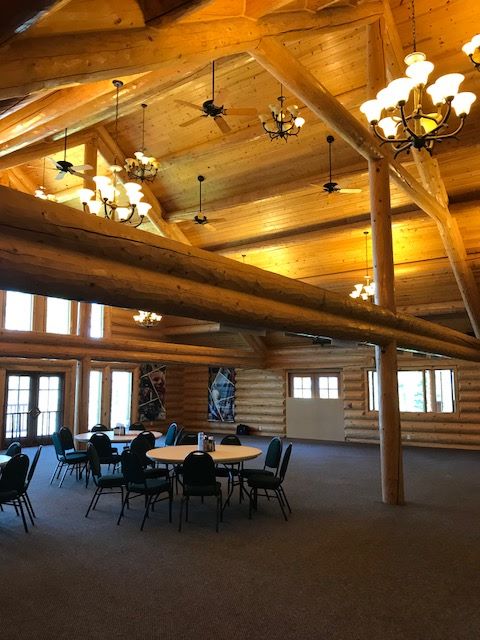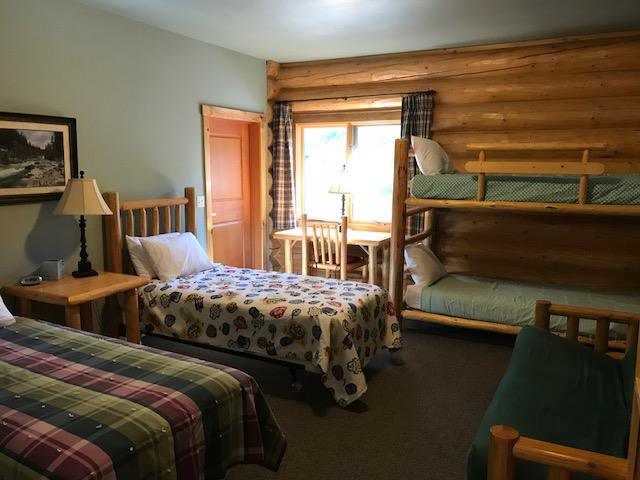 RUSTIC CAMP (LOWER CAMP)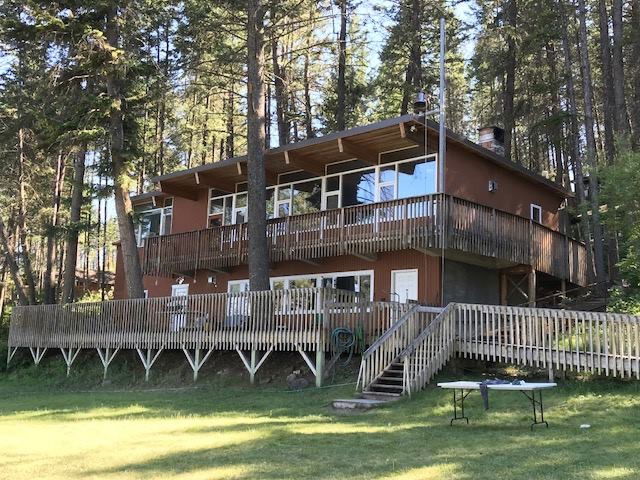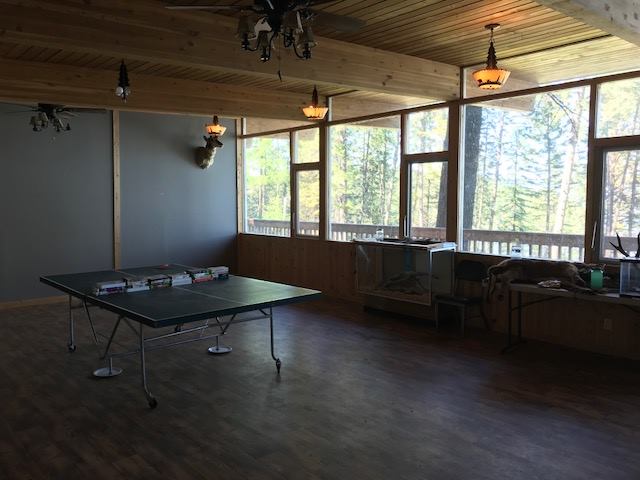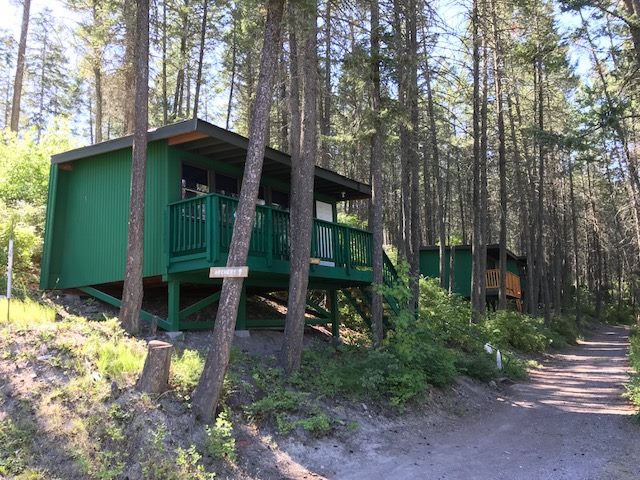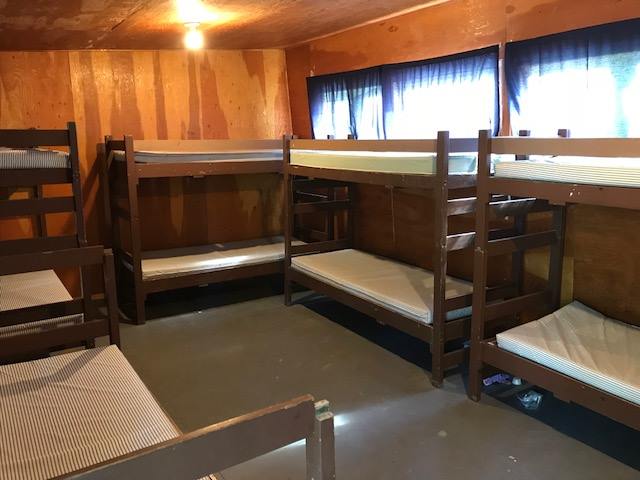 Rustic Camp is a wonderful lakeside lodging option for those desiring a more rustic overnight experience, or for youth and younger families.
Available lodging options within the camp include:
3 Alpine Row cabins, each with 5 bunk beds (10 people per cabin)
3 log cabins (Glacier Slip) with 4 bunk beds each plus 1 twin (9 people per cabin)
4 KOA-style cabins, (Water Way) each with 2 rooms and between 4-7 beds per cabin
Each cabin has a bathhouse with showers within walking distance. Linens and towels, are not provided.
Rustic Camp is available the second week in August through the second week in May due to our summer camping program.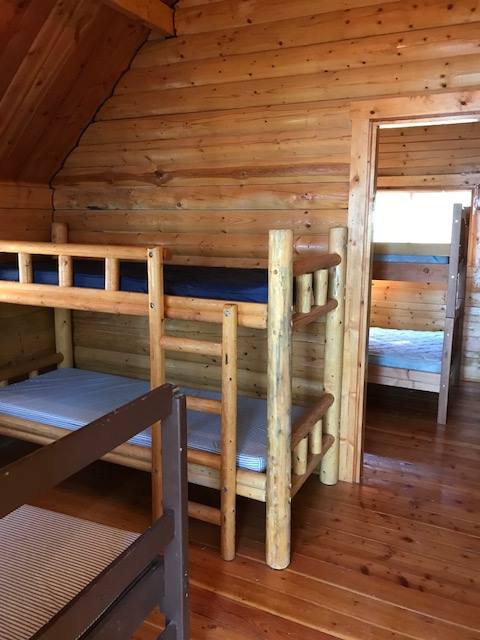 Rustic Camp Rates
Alpine Row Cabins $40.00 per night
Glacier Slip Cabins $40.00 per night
Water Way Cabins $40.00 per night
MEALS
We serve excellent, filling and memorable buffet-style meals including a salad bar in the evenings and a fruit and yogurt bar in the morning. All meals have meat, vegetarian, carbohydrate and dessert options. Snacks can be made available as an extra option (cost determined on the type of snack requested). Meals are served in the Spruce Lodge dining room. All meals require a minimum of ten participants.
2021 Rates: Meals
Breakfasts are $14 per person per meal
Lunches are $14 per person per meal
Dinners are $14 per person per meal
*youth under 10 years old receive a 50% discount so long as the total number of youth does not exceed 15% of the total number of guests in a group).